Using Volunteers to Teach Conversation – Virtually!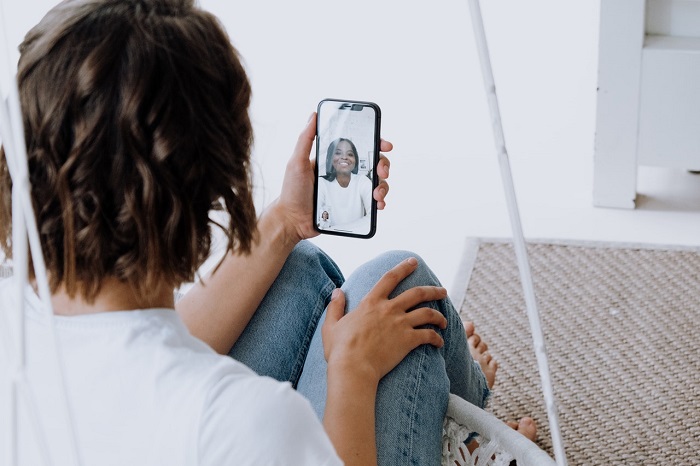 October 26, 2020
Using Volunteers to Teach Conversation – Virtually!
Andrea Echelberger, ESL Training Coordinator
From Moorhead to Minneapolis, volunteer tutors are keeping learners connected to schools and learning. Even volunteers with relatively limited teaching experience can make a big difference with helping learners practice conversation. Connect volunteers and learners for one-on-one practice over the phone or on a WhatsApp video call, or have volunteers lead small groups of learners in Zoom breakout rooms.
All volunteers need are a few suggestions for speaking activities or a list of conversation questions and they can dive in and get started. Having a conversation even once a week helps learners develop speaking fluency, improve their listening skills, and build confidence in their language negotiation abilities as they interact with a fluent English speaker. It also keeps learners connected to the school and larger community.
Volunteers have the opportunity to strengthen their own listening skills and learn about learners' culture, while staying connected to the school community. For volunteers and learners who may be unable to safely leave their homes, a weekly conversation can remind them that they are not alone.
Check out this easy speaking activity, and share it with your volunteers! You'll also find links to several Tutor Tips for remote speaking from Literacy Minnesota below.
What Do You See?
This activity helps learners to practice using specific vocabulary in full sentences.
Level: Literacy, Beginning, Intermediate, Advanced
Materials Needed: a picture
Before class: If you are working with a low level learner, send the picture/s in advance through text message or WhatsApp.
Ask the learner to look at a picture that you sent.
Have them describe what they see, using as many details as possible. To make it more specific, you can ask a prompting question for:

grammar (e.g. What happened in the picture? Use the past tense. What is happening in the picture? Use the present continuous tense)
vocabulary (e.g. What foods do you see in the picture? What colors do you see in the picture?)
phonics (e.g. What words do you see in the picture that begin with the letter p?)

For lower level learners or learners that need help saying full sentences, you can write out a sentence frame on a piece of paper and show the learner the sentence frame using the rear facing camera. You can also send a text message with the sentence frame prior to the call or during the call.
Tutor Tips
Find more conversation activities like the ones above on Literacy Minnesota's website under the Educator Resources section.
Andrea Echelberger, ESL Training Coordinator
Literacy Minnesota