Virtual CCRS Instructional Leadership Summit: We Got This!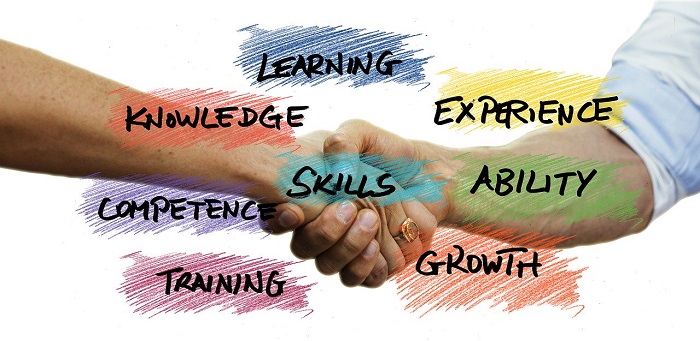 April 6, 2020
Virtual CCRS Instructional Leadership Summit: We Got This!
Patsy Egan, ATLAS Director
Can you believe that it's been seven years since the federal office of adult education published the College & Career Readiness Standards (CCRS) in 2013?  For the last six years, ATLAS has been actively providing professional development around implementing these complex, game-changing content standards. What a journey it's been! Many of you across the state are now involved in CCRS leadership in your programs, or perhaps you plan or hope to be!  Join us for a half-day of professional learning (safely, at a distance!) with your CCRS-minded colleagues on Friday, May 8, 2020.  
Why come together (virtually) this spring?
The May 8 Summit is an online gathering to launch more guidance for instructional leaders for programs statewide, specifically around CCRS. Sessions will provide ABE programs with support in strengthening their standards implementation!  Such work assists programs in cultivating a culture of professional growth by identifying and preparing CCRS instructional leaders on site.
What is an instructional leader?
Instructional leadership involves promoting a culture of ongoing professional growth and facilitating activities that enhance teaching and learning.
Instructional leadership activities may include:
Leading/supporting professional learning communities (PLCs)
Using student work and data to inform instructional decisions
Serving as an instructional resource
Managing curriculum and initiating the design and development processes
Observing and coaching teachers
Sharing leadership/tapping teacher expertise
Planning and facilitating professional development
Troubleshooting instructional challenges and issues
What's the May 8 Summit about?
This one-day virtual conference will strengthen your skills to facilitate meetings and workshops and give CCRS guidance to your colleagues.  Presenters are CCRS leaders from various contexts and are eager to share their expertise and resources with you!
What will you gain by joining us?  By the end of the day, you'll be able to:
Access resources related to staff development/teacher growth around CCRS implementation.
Conduct CCRS-focused classroom observations and provide meaningful feedback.
Strengthen facilitation skills for meetings and professional development activities with colleagues.
Provide constructive feedback to colleagues around instruction and materials.
Network with colleagues around instructional leadership roles and responsibilities.
Begin or continue action planning for effective instructional leadership activities in your program.
You can register for the May 8 CCRS Instructional Leadership Summit here!
Patsy Egan, ATLAS Director
ATLAS