Welcome, Brandy Logan, the new High School Equivalency and Adult Education Accountability Specialist at MDE!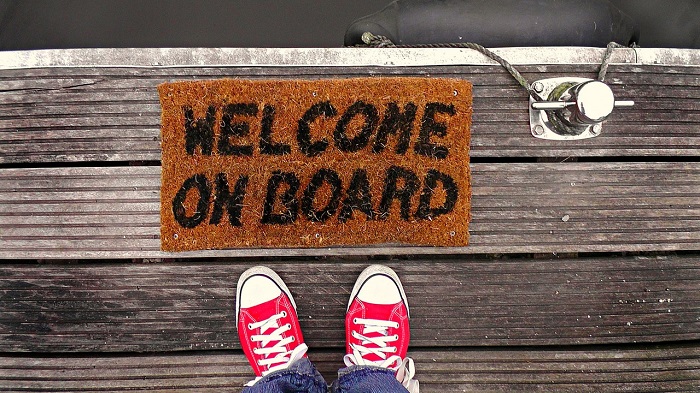 July 25, 2022
Welcome, Brandy Logan, the new High School Equivalency and Adult Education Accountability Specialist at MDE!
Brad Hasskamp, State Adult Education Director
The Adult Education Team at the Minnesota Department of Education (MDE) is excited to announce that Brandy Logan (she/her) has joined our team as the High School Equivalency and Adult Education Accountability Specialist!
Brandy joins us from Georgia and has a lot of skills and experience with adult education and the Workforce Innovation and Opportunity Act (WIOA) programming at the state and local level. Brandy's first day was Wednesday, June 8, 2022. She has jumped right in and has been excited to get started.
Please join us in welcoming Brandy Logan to Minnesota Adult Education! Brad had an opportunity to ask Brandy some questions so you can get to know her better.
Question 1:  What will you be doing in your new role at High School Equivalency (HSE) Specialist?
Response:  The first part of my new role as High School Equivalency Administrator includes being the state GED and HiSET Administrator, overseeing HSE efforts with records, reporting, data, and overseeing GED and HiSET implementation for our state. I will also be assisting my fellow colleagues in projects they have to help elevate the demand on them, giving me the opportunity to really dive into all the amazing services we at offer in the Adult Education Team at MDE.
Question 2: The other part of your role is to lead the Adult Education Accountability work. What will that look like?
Response:   Paired with the data side of the position comes the accountability portion of the position. Utilizing our data, working with the  National Reporting System (NRS), and looking at the data to see how our programs are doing and what we can learn from these numbers.
Question 3:  Tell us about your experience before coming to the Minnesota Department of Education.
Response:  I feel like I am a Jack of All Trades within Adult Education. When I was first introduced to Adult Ed at Lanier Technical College, I began as a Reasoning through Language Arts (RLA) and ESL nighttime instructor. I taught Intermediate level 4 and 5 ESL students then moved onto Level 6 advanced. I created and promoted Social Studies (SS) crash classes to help students over the political hump of the SS GED test as well. I soon added another feather of Transitions to my Adult Ed hat working with College and Career transitions, where I worked with the credit side on creating relationships for Adult Ed students to go credit side and funding. Soon another feather, Workforce Innovation and Opportunity Act (WIOA) Outreach Coordinator was added to my hat, and I worked with Out Of School Youth guiding them to GED completion, Dual Enrollment, Training, and On-the-Job Trainings (OJTs) to Job Attainment and Retention. After I left Lanier, I went into Assessments and Enrollment at Savannah Technical College Adult Ed where I rolled out the new 11/12 TABE. Implementing Strategic Enrollment Management, I pushed Savannah into the 3rd largest Adult Ed program with over 3,500 students (yes, 12 hours in the classroom and a pre-assessment. LOL). I eventually moved to the state office in Georgia overseeing the WIOA grant for the state. Helping the regions that implement the grant through local technical colleges and proprietary schools. Providing federal guidance, monitoring, and audit preparation.
Question 4:  What are you most excited about in this role? Why did you apply to join the team at MDE?
Response:  Being a previous GED graduate, I am most excited to have the opportunity to be part of a team that builds and strengthens Adult Education efforts for students. I have always wanted to take a leap and go after my dreams, and MDE always allows me to combine that dream and my love for what I do.
Question 5:  What have been some of the lessons learned during your first couple weeks on the team?
Response:  Minnesota's Adult Ed falling under K-12 was a new lesson compared to my previous states. I also learned that funding was tied to contact hours while I have seen elsewhere that it is also tied to Measurable Skill Gains (MSGs).
Question 6:  What are some fun facts about you, Brandy?
Response:  I love to play softball and still play competitively. I have played for over 32 years. My new "game" I have come to love is Magic the Gathering, a trading card game where you build a deck and "battle" on the board with creatures, spells, and items.
Question 7: What would you like to say to the Minnesota adult education field?
Response:  Coming to a new state and new process for Adult Education while always having the same national goal, which is providing services to ABE students to thrive, is so exciting to jump in, learn MDE's ways and help create more opportunity for MDE's available services.
Final Question:  Anything else you would like to share?
Response:  Can't wait to see my very first White Christmas and winter believe it or not!
Brad Hasskamp, State Adult Education Director
Minnesota Department of Education