Welcoming Refugees into the Workforce with Career Contextualized Basic Skills Instruction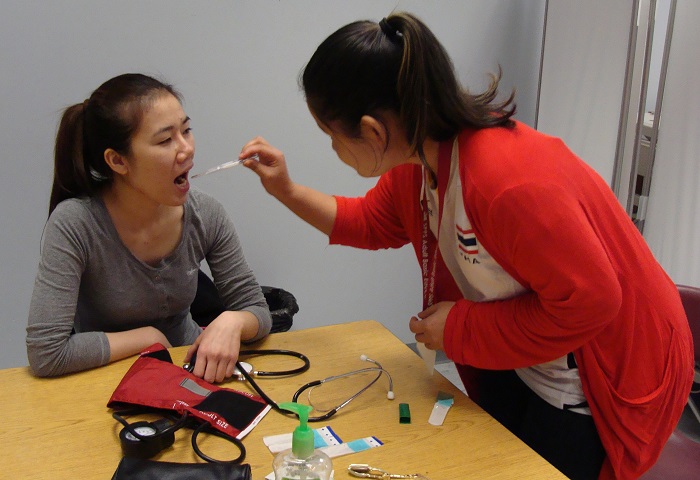 June 19, 2017
Welcoming Refugees into the Workforce with Career Contextualized Basic Skills Instruction
Julia Wilber, Academic & Employment Navigator
Stephanie Sommers, CCI Facilitator
What is career-focused contextualized basic skills instruction?
Career-focused contextualized basic skills instruction is an integrated approach to curriculum design that combines basic skills instruction with exposure to career content. It acknowledges that the Workforce Innovation and Opportunity Act (WIOA) requires ABE programs to be more intentional about focusing on career pathways and helping learners find jobs in in-demand industries. Under the federally funded Integrated English Literacy and Civics Education (IELCE) grant program, workforce preparation activities are an essential component, and they are best included using a contextualized approach.
Career-focused contextualized basic skills instruction also simply makes sense for adult education. It recognizes that the majority of our learners do not come to us simply to earn a credential or to brush up on basic skills, but to be better prepared for their next step. The value of a contextualized approach is that learners do not have to wait until they have finished step 1 before they begin working on step 2. In other words, they can improve their basic skills while simultaneously learning specific career content that will make them more prepared for what comes next.
How does a contextualized lesson work?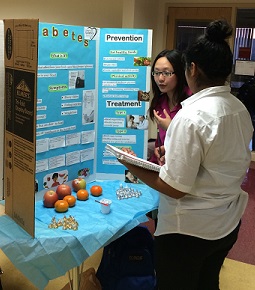 To plan a contextualized lesson, teachers focus on all of the skills that they would normally include, such as identifying the main idea and supporting details or understanding linear equations, but they create opportunities for the learners to practice these skills in a more meaningful way by putting them within a specific context.
The context can vary depending on the specific focus of the course or the interests of the learners. If the course had a health care focus, for example, then the learners might read articles or watch videos about controlling infection or patient privacy laws and then summarize the main idea.
The value comes from learners being able to very clearly understand how what they are doing in class will benefit them in the real world. When learners recognize what they are doing in class as being directly related to their goals, it often increases retention rates and leads to better overall outcomes.
Read on to find out how one Career-focused Contextualized Basic Skills Instruction (CCI) Cohort participant from 2016 described her cohort experience.
– Stephanie Sommers
---
Work? Or school? At International Institute of Minnesota (IIM), we navigate this question with our students regularly. As a refugee resettlement center with Medical and Hospitality Career Pathways that emphasize workforce development, we are faced with the challenge of supporting our students in work and school simultaneously.
However, we believe that this is a false dichotomy—that it is not only possible to combine student professional advancement and academic scholarship, but that coursework combining the two amplifies students' success in the American workplace.
When I joined Minnesota's first Career-Based Contextualized Basic Skills Instruction Cohort (CCI Cohort) in January, I was excited to meet many others who believe the same. In this five month cohort, I learned how to make my lesson plans standards compliant, but even more importantly, how to craft a careful balance between academic and career skills when presenting material to my students. In this program from Hamline University and ATLAS—led by skillful facilitators Heather Turngren and Stephanie Sommers—15 cohort members from across the state met in person and online to support each other. We worked with backwards design, crafting essential questions/lines of inquiry, dissecting career skills requirements, and assembling the pieces into a coherent lesson plan.
The energy of the cohort transformed this professional development opportunity from a typical class into an exploration. We all discovered ways to better serve our students through career-contextualized learning. We came away from the opportunity with a new set of lesson plans: contextualized, compliant, and ready for the whiteboard. As a result, my teaching became more engaging, more relevant, and, ultimately, more thoughtful about what my students needed to bring their classroom knowledge into the workplace.
As Minnesota moves towards WIOA compliance, opportunities to combine academics and professional development are increasing, not just because of the new standards, but because of Minnesota's dedicated ABE community. Students in Minnesota will be able to access quality English and cultural instruction, and gain skills that are directly transferable to the workplace.
By deepening our commitment to career contextualized education, we not only give students the academic and career skills they need to succeed in the American workforce, but also remind them that they are welcome—that they have a job and a home here as well. Programming like the CCI Cohort is accelerating, and reinforcing, that welcome.
I'd like to thank IIM for supporting my professional development, Stephanie Sommers and Heather Turngren for their mentorship, my CCI cohort-mates for their inspiration, and ATLAS and Hamline University for offering this incredible opportunity.
– Julia Wilber


Julia Wilber, Academic & Employment Navigator
International Institute of Minnesota
Stephanie Sommers, CCI Facilitator
ATLAS