December 8, 2020
Where Are My Tests?
Marty Olsen, Program Coordinator
Linda Keller, Accountability Coordinator
If your agency requested tests from the state distribution of CASAS and TABE computer-based tests, you may be wondering where those tests are. The distribution has been requested and the good news is that many of the tests have been distributed! If all of your paperwork is in place, and training requirements completed, distribution has been made. Read further to find out where to find the number of computer-based tests that have been added to your account.
---
TABE
For NEW account holders, the designated Point of Contact (POC) for your program/agency should have recently received an email sent from from DRC TABE Customer Service with the following subject line and message:
RE: Welcome to eDIRECT
Hello STAFF MEMBER,
This email is to inform you that an eDIRECT account has been created for you. This account was created for you by DRC TABE Customer Service.
Your User Name will be your email address STAFF.MEMBER@GMAIL.COM.
Your temporary password is:  esmOQA#5d
Please visit this URL within 10 days to reset your password:
https://tabe.drcedirect.com/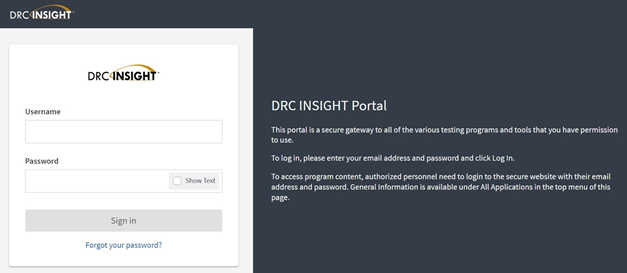 If you have missed the 10 day window, please contact DRC Customer Service to have a new temporary password sent.
Thank you,
DRC TABE Customer Service
Data Recognition Corporation
Please note: This e-mail was sent from an auto-notification system that cannot accept incoming e-mail. Please do not reply to this message
If you are the Point of Contact (POC), and received the Welcome email, please follow the instructions provided.  Contact DRC directly using this link  TABE Contact Us with questions.
If you are NOT your agency's designated POC and you need access to the system, you need to contact your designated POC in order to have them create a Staff User Account for your DRC agency account portal.
Your POC will create a user record using your email address as a log-in.
Once the new staff record is created using your email address, a welcome email is populated and is sent to the email address provided.
---
If you are an EXISTING account holder with DRC, please log into your account at https://www.drcedirect.com/
Here are some DRC Portal screens you will see when logging in.  Follow the screens and steps to verify your agency's test license account balances to determine the addition of the MDE-distributed tests.
Log-In Page
            → User name – provided by DRC to the designated POC
Click on "My Applications"
            → License Management
                        → License Dashboard (at the very bottom in the right-hand column)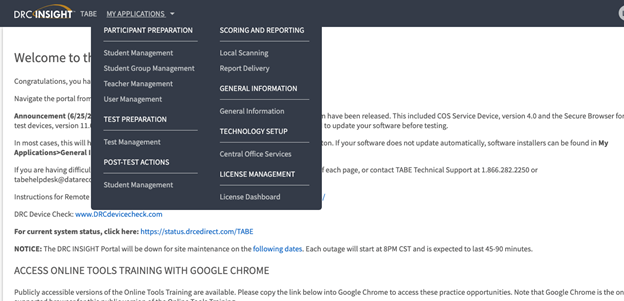 Click on "Select a Site"
            → Provide Agency/Organization/Site name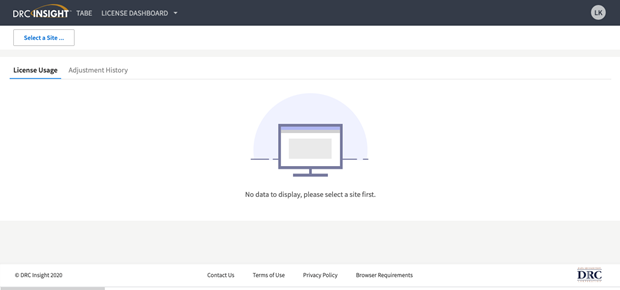 Select "License Usage"
            → For account balance, licenses consumed, and licenses available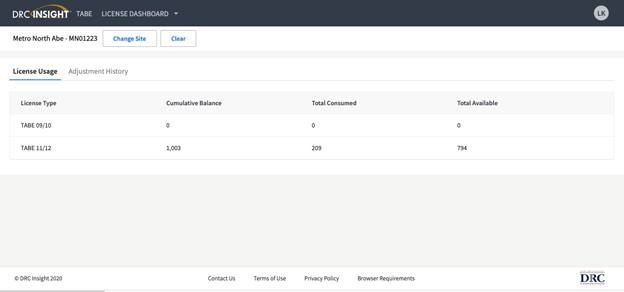 ---
CASAS
For NEW account holders with CASAS, be sure that you have completed all of the steps in the Going Live Checklist to ensure that designated staff have completed the training required. CASAS has the name of your MPOC, and will be contacting them within the next week with any questions. They will verify your agency's completion of the prerequisites. If all of the steps haven't been completed, CASAS will require that you complete them before test administrations will be distributed.
For EXISTING CASAS account holders, all units have been added. If you had a TE basic account, you have been upgraded to TE Enhanced with this addition of TEUs. You can log into your CASAS account and use the following path to verify your agency's test license account balances to verify the addition of the MDE distributed tests 11/30/2020.
Start Page
→ Select Organization drop down menu
            → Select Test Administrations
                        → Provide Agency ID & Name
                               → dates purchased
                               → WTUs used
                               → WTUs available
Marty Olsen, Program Coordinator
SW ABE - South
Linda Keller, Accountability Coordinator
Metro North ABE