ABE Voices Across a Distance: Snapshot from a Rural One-Room Schoolhouse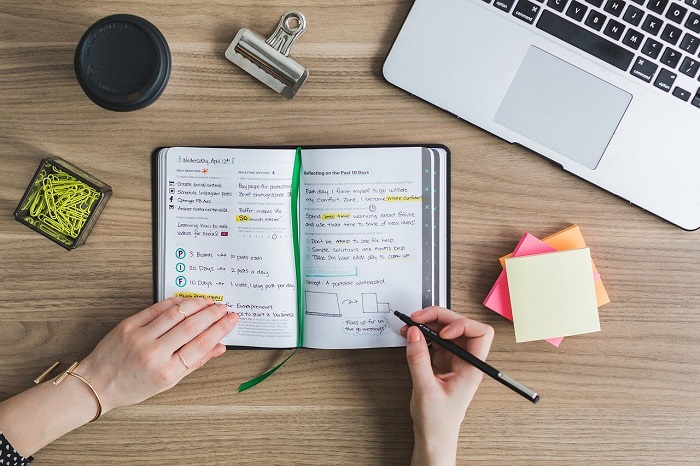 April 20, 2020
ABE Voices Across a Distance: Snapshot from a Rural One-Room Schoolhouse
Shari Brunes, Hutchinson Site Manager
Minnesota schools are closed; how are MN ABE educators responding? The MN ABE Connect Newsletter is featuring a series of interviews with ABE practitioners from around Minnesota on how they are delivering instruction and support during this time. This week, we hear from a teacher working in a rural, one-room schoolhouse setting: Pamela Dane.
---
Pamela Dane – WEST ABE
Describe your teaching context (number of students, how long they are in your classes, levels/goals, technology access, etc.).
I teach ESL  in Monticello, Big Lake, and St. Michael-Albertville. Each class meets either 2 or 2.5 hours twice a week.  I have about 45 active students. Most of my students stay enrolled for 2+ years.  I currently have ESL Level 1- ABE Level 4.  I have students working on English, GED prep, TOEFL, citizenship, driver's license test prep, and computer skills. We have a Smart board, computers, iPads, and chrome books at each site.  For proxy hours, I currently use USA Learns, Rosetta Stone, BurlingtonEnglish, Khan Academy, and Moby Max.
What has been working well for you lately, given your particular challenges?
Well, three weeks ago, I would have said nothing is working. The Zoom video meetings are going okay now after all of the practice I did with other colleagues and lots of mistakes since mid-March. The students are logging into Zoom fairly proficiently. We are still gaining students here and there who weren't able to start a few weeks ago. Some students who weren't able to attend the regular classes are re-connecting now online.
I am using Ventures software that goes with the text books (from Cambridge English). I am doing more listening for comprehension now, and News For You works great for that. BurlingtonEnglish has some great In Class Lessons that can be used.
After a couple weeks of struggling with a large group on Zoom, I  divided my class periods into sections so that I teach 2-3 small groups during each class time.  I set up one Zoom meeting, but I tell them what time they should join for their group.
I also have two co-teachers who have taken a few students to work with in a separate Zoom group at two sites. And a volunteer is contacting some of her regular students weekly just to check in with them about any needs they have. My co-teachers and I are trying to touch base with each student weekly, especially if they don't attend the Zoom class.
I had most of my students on DL programs for proxy hours and I have added a few more. Some of the students are really doing a lot of online studying right now. I have been able to loan out some of our devices to students who needed a device at home to use for study.
What have you learned, or what advice do you have for your colleagues?
Teaching online is completely different than teaching in a classroom. I had to do a few classes online to realize that I couldn't replicate what I did in the classroom. In the classroom, I can bounce from group to group. We can have two teachers and two volunteers working with individuals or groups of students at the same time in the same room. That doesn't transfer easily to video meeting software. In the classroom, I try to have the students talk as much as possible while reducing my teacher talk. In video meetings, you can't do mingles or multiple conversation partners at the same time. Learning to teach online is a humbling experience. You have to be able to laugh at yourself.
Most importantly, listen to the students. Address their well-being needs first.
Learn one platform and just go with it. Start small, but jump in; nothing will be perfect when you start.
Be willing to change strategies after each class session. Develop a template for your online class that you can work with.
Connect with other teachers; we all need moral support right now.  And don't give up on the synchronous online lessons;  I can see that the students really miss their friends from class, and for some it is the only connection they have outside of their home.
---
Watch the MN ABE Connect newsletter to keep up with everything that is happening! Find additional articles in this ABE Voices series by clicking on COVID-19 from the list of Article Categories on the right-hand side of the MN ABE Connect page. See below for other ways to stay connected.
Share on Schoology
Share on the COVID-19 & Distance Education Schoology group what you are doing in your classrooms in the "Resources" section under Instructional Resources Related to COVID-19 or FREE Instructional Resources for Various Subjects. We can all use our ideas to inspire the work of others! The materials from this article will be available in Instructional Resources Related to COVID-19 in the Schoology group.
Not a member of the COVID-19 Schoology group? Instructions for joining are below in the green box!
Zoom & Security
Interested in using Zoom in your teaching? Read Marisa Geisler's article Using Zoom for Teaching or Meeting Virtually? Secure Your Sessions with These Simple Steps to learn how to easily use the security features in the Zoom platform.
ATLAS website
In addition to posting COVID-related resources in the Schoology group, ATLAS is compiling instructional resources on our website! Check it out: https://atlasabe.org/resources/covid-19/
Webinars providing CEUs
Join Andrea Echelberger, Patsy Egan, and special guests as we tackle the current puzzle: teaching ESL from a distance!
Join Liddy Rich (Harmony ABE), Abby Roza (Ramsey County/Metro East), and Lindsey Cermak (ATLAS) to learn about numeracy routines that require minimal preparation and can be used in distance education.
The MN Adult Education Support Network is offering several webinars on relicensure areas and other topics; check out this list of additional webinars that are coming up!
Virtual Coffee Breaks
And please join ATLAS for informal virtual coffee breaks! Let's connect during these distanced times and check in about how things are going with instruction. (Note: no CEUs are provided for these informal virtual gatherings.)
CCRS Instructional Leadership Virtual Summit
Are you a CCRS leader in your program?  Join us for a half day of professional learning about instructional leadership, focused on CCRS!
How to Join the Schoology Group
If you already have a Schoology account:
Log into your account
Click on the "Groups" tab at the top of the page
Click "My Groups" on the upper right side
Click on "Join Group"
Enter the access code 4PQM-9XNK-FRF7X
 If you do not have a Schoology account:
Scroll to SIGN UP at the top right and sign up as an

Instructor

Once you've registered, click on the "Groups" tab
Click "My Groups"
Click on "Join Group"
Enter the access code 4PQM-9XNK-FRF7X
Important Follow-up Below:
Once you have joined
Click on Notifications in the upper right corner
Set your email notifications by checking the appropriate boxes to make sure you find out when updates to the group are posted and when people comment on your posts
Browse the Discussions tab for facilitated discussions, as well as Updates and Resources
Post new comments, questions, or information to the above
Shari Brunes, Hutchinson Site Manager
Hutchinson Adult Education