ABE Voices Across a Distance: Teaching and Learning Inside County Jails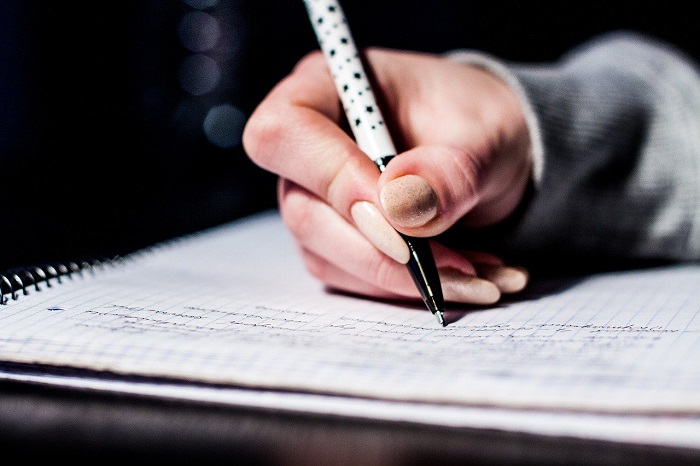 April 27, 2020
ABE Voices Across a Distance: Teaching and Learning Inside County Jails
Elizabeth Bennett, GED/ABE Lead Teacher
Minnesota schools are closed; how are MN ABE educators responding? The MN ABE Connect newsletter is featuring a series of interviews with ABE practitioners from across Minnesota on how they are delivering instruction and support during this time. This week, we hear from four teachers working in one-room schoolhouse settings in county jails: Jessica DeGrote (Great Rivers Consortium/Dakota County Jail, Hastings), Randee Edmundson (Harmony Learning Center/Washington County Jail, Stillwater), Meagan Hymes (Hennepin County Adult Correctional Facility, Plymouth), and Abby Roza (Ramsey County Correctional Facility, Saint Paul).
---
How would you describe your "usual" teaching context?
Many of the joys and challenges of teaching in a jail are similar to those experienced by ABE teachers in other one-room schoolhouse settings, including:
Classes are small, from a maximum of 25 students down to only 3. A teacher might see about 8-10 students throughout a typical day.
Students have a wide range of goals and skill levels, from beginning ELL to GED/postsecondary preparation to students who have undergraduate or graduate degrees from the US or another country.
Classroom instruction includes whole group, small group, and one-to-one activities.
Teachers are part of a small team, or may be the only teacher at their site.
Some issues are specific to a jail setting:
Students may participate in ABE programming for as few as 2 days, and usually no more than 1-2 years until they are released.
Online learning is not a viable option. Students might only have calculators and computers with very limited or no internet access.
ABE staff may have little control over schedule changes or class cancellations due to lockdowns.
What has instruction been like over the past several weeks?
All in-person instruction has been cancelled, and synchronous instruction through technology is not yet available.  Current educational activities consist of packets and other paper-and-pencil assignments.  Teachers have been able to communicate with students through handwritten notes on assignments, emails that can be printed by facility staff and delivered to students, and electronic messaging kiosks (similar to texting) at some facilities.  Some students have been released for health and safety reasons, so teachers are finding their rosters even shorter than usual.  New student enrollment has slowed or stopped entirely for the time being.
Given the particular challenges of this context, what has been working well lately?  What are you celebrating?
Jessica said that her team is able to use this time to expand and improve their curriculum for the time when in-person instruction resumes.
Abby noted that it seems best to provide assignments designed for independent study and review of previously taught skills, rather than asking students to attempt completely new content. She appreciates the abundance of free online PD for ABE teachers at this time, as well as opportunities to observe colleagues teaching online.
Meagan wrote that her students seem more motivated to work on assignments that include her handwritten instructions and feedback. "I believe that all students, but possibly even more so, the students who are currently in jail or prison need to find connections wherever they can.  I also included with my first packets some reflections sheets with prompts…[and told students] they could write personal things if they wished to, but I also posed questions to reflect on their thinking and learning during this time… I'm trying to provide some type of outlet beyond just sending them work."
Randee provides her contact information to students. A student who was released contacted her for guidance on continuing their GED work through Harmony Learning Center!
What have you been learning recently, or what would you like to share with your colleagues?
Each of these teachers wrote beautifully about the need for hope and recognition of our shared humanity.
From Randee: "What works for me is to ask good questions, uncovering both what I need to know to move [my students] forward and to learn things they want me/need me to know that I would never know to ask. Then listen carefully and take people from where they are at, without judgement. My students are moms, dads, sisters, brothers, aunties, uncles, sons and daughters. They are skilled and talented in many different areas, many tend to be academically strong and all are curious.  My class is a learning community, fun, challenging, and where we help each other and respect each other. We all want to be there. We all want to learn, have goals, and accomplish our learning dreams."
From Jessica: "There are some motivated and smart people in our correctional system that just need further education to help them so they can break the cycle of coming back to jail. Seeing students complete their GED is one of the most rewarding parts of my job."
From Meagan: "We need to be kind to ourselves.  If we don't take care of ourselves, then we cannot truly be there for our students… I'm learning to balance things a bit more and not feel guilty about not being at my computer ALL the time or developing plans ALL the time."
From Abby:  "Like so many of our ABE students, many of the folks in corrections have health complications. The same societal forces that complicated their access to quality education complicated their access to quality healthcare… Please let national leaders and governors know you support providing soap, sanitizer, and other basic health supplies to residents, that you support compassionate release of elderly and ill inmates, and other measures to decrease the population in facilities and slow the spread of COVID-19. Thank them for what they have already done to reduce prison populations, to reduce the risk to staff and residents and urge them to do more."
Abby points out that you can also donate to bail funds:
---
Watch the MN ABE Connect newsletter to keep up with everything that is happening! Find additional articles in this ABE Voices series by clicking on COVID-19 from the list of Article Categories on the right-hand side of the MN ABE Connect page. See below for other ways to stay connected.
Share on Schoology
Share on the COVID-19 & Distance Education Schoology group what you are doing in your classrooms in the "Resources" section under Instructional Resources Related to COVID-19 or FREE Instructional Resources for Various Subjects. We can all use our ideas to inspire the work of others! The materials from this article will be available in Instructional Resources Related to COVID-19 in the Schoology group.
Not a member of the COVID-19 Schoology group? Instructions for joining are below in the green box!
Zoom & Security
Interested in using Zoom in your teaching? Read Marisa Geisler's recently updated article Using Zoom for Teaching or Meeting Virtually? Secure Your Sessions with These Simple Steps to learn how to easily use the security features in the Zoom platform.
ATLAS website
In addition to posting COVID-related resources in the Schoology group, ATLAS is compiling instructional resources on our website! Check it out: https://atlasabe.org/resources/covid-19/
Webinars providing CEUs
The MN Adult Education Support Network is offering several webinars on relicensure areas and other topics; check out this list of webinars that are coming up!
Virtual Coffee Breaks
And please join ATLAS for informal virtual coffee breaks! Let's connect during these distanced times and check in about how things are going with instruction. (Note: no CEUs are provided for these informal virtual gatherings.)
CCRS Instructional Leadership Virtual Summit
Are you a CCRS leader in your program?  Join us for a half day of professional learning about instructional leadership, focused on CCRS!
How to Join the Schoology Group
If you already have a Schoology account:
Log into your account
Click on the "Groups" tab at the top of the page
Click "My Groups" on the upper right side
Click on "Join Group"
Enter the access code 4PQM-9XNK-FRF7X
 If you do not have a Schoology account:
Scroll to SIGN UP at the top right and sign up as an

Instructor

Once you've registered, click on the "Groups" tab
Click "My Groups"
Click on "Join Group"
Enter the access code 4PQM-9XNK-FRF7X
Important Follow-up Below:
Once you have joined
Click on Notifications in the upper right corner
Set your email notifications by checking the appropriate boxes to make sure you find out when updates to the group are posted and when people comment on your posts
Browse the Discussions tab for facilitated discussions, as well as Updates and Resources
Post new comments, questions, or information to the above
Elizabeth Bennett, GED/ABE Lead Teacher
Takoda