ATLAS Pilot Writing Study Circle Applications Due February 1!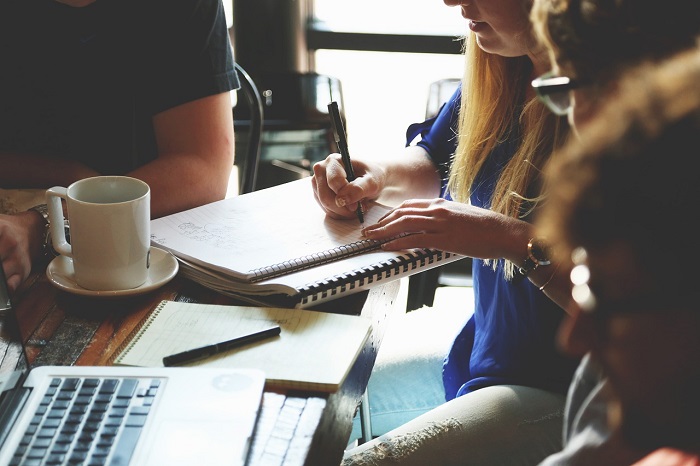 January 7, 2022
ATLAS Pilot Writing Study Circle Applications Due February 1!
Stephanie Sommers, Writing Curriculum Team Lead
Kristine Kelly, Literacy Coordinator
For many teachers, writing is one of the most challenging subject areas to teach. From finding the time to incorporate it into your instruction, to differentiating for different levels, to providing feedback on student work – it can often feel as if there just isn't enough time for writing.
And yet, written communication skills are consistently identified as being among the most in-demand skills by employers. Research shows that there is a strong connection between reading and writing skills and that improving skills in one area has a positive effect on the other. Writing is also one of the best ways to assess a student's understanding of content, which is why it is often referred to as "the inking of the thinking." With all of these reasons to include writing instruction on a regular basis, we owe it to our students to provide it.
Announcing the new Writing Study Circle!
With this in mind, ATLAS is pleased to announce a new pilot Writing Study Circle for Adult Education instructors in Minnesota. This study circle will use a hybrid delivery model, with the first and last meetings scheduled to be in-person, while the two meetings in between will be virtual. Participants in this study circle will have the opportunity to dig deeply into some resources related to writing instruction and then implement key strategies with their students. The four study circle meetings will be an opportunity to connect with colleagues in a highly supportive and collaborative space to talk about what is working and what challenges exist around teaching writing to adult learners.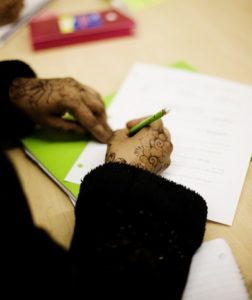 Please note the following important details when considering whether to apply:
In the Writing Study Circle, you will be reading about, implementing, and reflecting on strategies for effective writing instruction. This means that you are currently teaching or have access to an ABE classroom and students in which to try out your ideas.
You have an interest in completing reading assignments between meetings in order to build up a stronger writing instruction knowledge base. You will also be asked to actively participate during the 4 meetings (these will not be workshops) and share your ideas.
You can commit to the dates and activities detailed in the next section.
Important Dates and Activities
Meeting 1 – In-person

*

– February 22, 2022 1:00-4:00
Meeting 2 – Virtual – March 15, 2022 1:00-4:00
Meeting 3 – Virtual – April 19, 2022 1:00-4:00
Meeting 4 – In-person

*

– May 17, 2022 1:00-4:00
* Please note: In-person meetings may need to pivot to virtual in order to address public safety concerns around COVID.
Supports for Participants
Travel costs (mileage and hotel) for participants traveling more than 100 miles round trip to the in-person meetings will be reimbursed by ATLAS.
In order to support participation, each participant will receive a stipend of $150 upon completion of all required cohort activities, in addition to 20 CEUs.
What will you learn by being in this cohort?
Participants will be able to…
Identify the three kinds of writing from the Pyramid of Writing Priorities (Dave Stuart, Jr.)
Strengthen understanding of how writing at all levels and in all content areas helps to develop students' reasoning and communication skills
Learn some concrete routines/strategies and increase the frequency with which they integrate the routines/strategies into all levels and contexts
See the value in prioritizing the process of writing rather than the final product
Connect with fellow ABE practitioners and create a supportive environment that fosters well-being for ourselves, our students, and our workplaces
Applications for the Writing Study Circle are due February 1, 2022, and participants will be notified by February 8 of their acceptance. Because this is a pilot, we are limiting participation to just 12 teachers.

Check out the application (https://forms.gle/9shEhpbsuNv21csm9) for more details about this Cohort. Please direct any questions regarding the application to Kristine Kelly, ATLAS Literacy Coordinator.
Originally published 12/14/21
Stephanie Sommers, Writing Curriculum Team Lead
Minneapolis Adult Education
Kristine Kelly, Literacy Coordinator
ATLAS