ATLAS Writing Study Circle Application Deadline Extended to January 25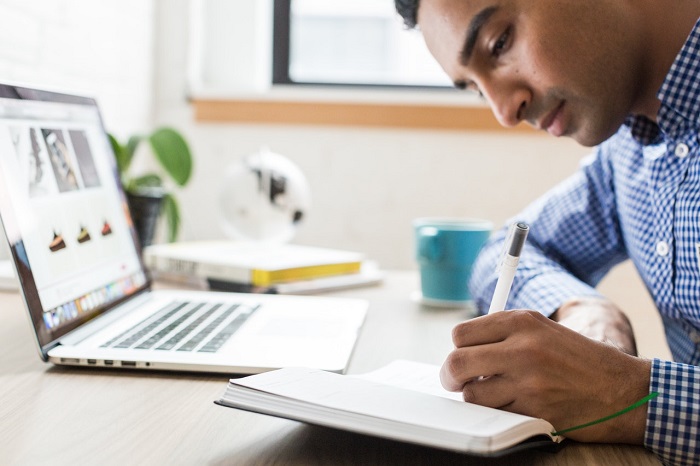 January 4, 2023
ATLAS Writing Study Circle Application Deadline Extended to January 25
Kristine Kelly, Literacy Coordinator
Stephanie Sommers, Writing Instructor
Sometimes lightning does strike twice, and the sequel can be even better than the original. Watch "The Empire Strikes Back," and tell me I'm wrong. Like that George Lucas classic, the ATLAS Writing Study Circle that debuted last year was full of action and adventure. And while our fan base might not be ready to compete with Star Wars just yet, in 2023 we will be back by popular demand.
Participant-driven improvements
During our pilot, study circle participants shared valuable feedback that has helped us to make some changes for 2023. For example, we will be shortening the length of each meeting by thirty minutes to accommodate more work schedules. Participants also felt that they wanted more opportunities to connect and reflect between meetings, so we will be using Mighty Networks as a discussion and sharing platform. Our pilot participants all agreed that sharing resources and materials was a major benefit, so we will facilitate more opportunities to make this happen.
Overall, participants remarked that they valued having the time and space to talk about writing instruction with other ABE teachers. We know that for many teachers, writing is one of the most challenging subject areas to teach, and we found great value in learning from and validating each other. From finding the time to incorporate writing into instruction, to differentiating for different levels, to providing feedback on student work – we were able to share tips and strategies to make it all feel more manageable.
Study circle structure
The meetings for the 2023 study circle will all be virtual, making it easier for participants from around the state to take part. Participants in this study circle will have the opportunity to dig deeply into some resources related to writing instruction and then implement key strategies with their students. The four study circle meetings will be an opportunity to connect with colleagues in a highly supportive and collaborative space to talk about what is working and what challenges exist around teaching writing to adult learners.
Please note the following important details when considering whether to apply:
In the Writing Study Circle, you will be reading about, implementing, and reflecting on strategies for effective writing instruction. This means that you are currently teaching or have access to an ABE classroom and students in which to try out your ideas.
You have an interest in completing reading assignments between meetings in order to build up a stronger writing instruction knowledge base.
You will also be asked to actively participate during the 4 meetings (these will not be workshops) and share your ideas.
You can commit to the dates and activities detailed in the next section.
Dates for virtual meetings
All meetings will run from 1:30-4:00 pm CST.
Meeting 1 – February 6, 2023
Meeting 2 – March 6, 2023
Meeting 3 – April 12, 2023
Meeting 4 – May 8, 2023
 Supports for Participants
In order to support participation, each participant will receive a stipend of $150 upon completion of all required cohort activities, in addition to 20 CEUs.
What will you learn by being in this cohort?
Participants will be able to…
Identify the three kinds of writing from the Pyramid of Writing Priorities (Dave Stuart, Jr.)
Strengthen understanding of how writing at all levels and in all content areas helps to develop students' reasoning and communication skills
Learn some concrete routines/strategies and increase the frequency with which they integrate the routines/strategies into all levels and contexts
See the value in prioritizing the process of writing rather than the final product
Connect with fellow ABE practitioners and create a supportive environment that fosters well-being for ourselves, our students, and our workplaces
Applications for the Writing Study Circle are due January 25, 2023 (new extended deadline), and participants will be notified by January 31 of their acceptance.

Check out the application (https://bit.ly/writing-sc-2023) for more details about this study circle. Please direct any questions regarding the application to Kristine Kelly, ATLAS Literacy Coordinator (kkelly01@hamline.edu).
Originally published 11/7/22
Kristine Kelly, Literacy Coordinator
ATLAS
Stephanie Sommers, Writing Instructor
Minneapolis Adult Education