Career Pathways for Low-Level English Speakers: Coffee Break Takeaways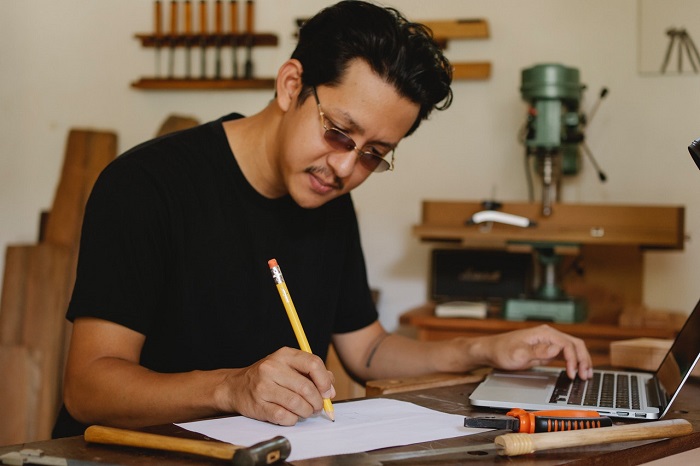 November 15, 2021
Career Pathways for Low-Level English Speakers: Coffee Break Takeaways
Lynn Thompson, Program Manager, Hospitality Career Pathways
At the recent ATLAS Fall 2021 ABE Conference: Still Here, Still Awesome!, attendees gathered for a coffee break session to discuss Adult Career Pathways for low-level English speakers. Here are four takeaways from that session, along with some additional resources and thoughts to further the conversation.
#1 – Employment Navigation, Education & Training
Many teachers who are working with adult English language learners indicated that they often feel that they are asked to be a job coach in addition to being a teacher. They reported that students need support in writing a resume, connecting with employers, and finding a career pathway that matches their interests. Yet, as teachers, they feel unequipped and lack the resources to help students in the job search.
In the Hospitality Career Pathway at the International Institute, we have found that employment navigation is essential to helping students find and maintain employment that aligns with their career goals. On our team in the Hospitality Career Pathway, we have one full-time staff person to fill this role. We also are a host site for an AmeriCorps Opportunity Corps member. This service member serves at our site full time.  They help to teach the work readiness portions of our job training classes and also provide job coaching for graduates.
AmeriCorps provides training in the form of Global Career Development Facilitator (GCDF) for all members.  This training is also offered to anyone who would like to attend. This may be a great way for teachers to learn the skills needed to coach and support their students through the job search process.
You can learn more about being a host site for a Minnesota Opportunity Corps member, and also get information about the GCDF training, at  https://www.opportunitycorps.org/train
#2 – Digital Literacy
Another barrier that many adults face in entering into a career pathway is their lack of digital literacy.  There is no way around it; if you want to find a job today, you must have digital literacy skills to do it. This is why Northstar Digital Literacy has been incorporated into all of our career pathway classes. With this resource, students are able to start with what they know and build on their skills at their own pace. Students who are able to pass proctored exams receive certificates that they can show employers or put on a resume.
The curriculum and practices provided in Northstar make it easy to incorporate these essentials lessons into your program. Learn more at https://www.digitalliteracyassessment.org/about
#3 – Lack of Certificate
Speaking of certifications, one of the barriers of having students enter into a career pathway at the entry level is that there are few industry-recognized credentials that are required. This affects low-English, entry-level programs in at least a couple of ways:
Students don't see the necessity of a program if it is not required by an employer.
Classes and trainings that do not offer an industry-recognized certificate do not have access to WIOA funding as well as other funding opportunities.
More attention needs to be paid to these low-English, entry-level trainings which are necessary to provide the necessary scaffolded instruction that will set students on a career path. Supporting workers from the ground up will effectively yield a pipeline of workers who are motivated and confident in their skills.
I would also argue that paid trainings that are supported by the employer would go a long ways in encouraging students to not only attend, but stay engaged through the pathway. This training should combine English language learning and career pathway navigation. The more that ABE programs can work with employers to develop these partnerships and combine training, education and advancement, the more relevant and effective the programs will be.
#4 – Struggles with Pronunciation and Comprehension
ABE professionals reported that their students' struggles with pronunciation and comprehension prevented them from entering into career pathways. In my experience, the constant struggle to be understood also compounds their lack of confidence and erodes their hope of being successful in a career pathway. Continued high-quality instruction in these areas can definitely help. There are numerous resources on the ATLAS website for teaching pronunciation. Check out the ESL resource library, which has a whole section on Pronunciation under the Teaching Language heading. You can also go to the main atlasabe.org/resources page and search for pronunciation.
In addition, I believe that an effort to educate native English speakers to better understand and to own their share in communication is needed. In this Rough Translation podcast episode, "Global communication consultant Heather Hansen tells why 'bad English' — with its simplified vocabulary, fueled by the contributions of non-native speakers around the world — might be more universally understandable." We also hear how "bad English" can be good for business, and how native speakers can communicate better by changing how they think about language. (Source: https://www.npr.org/2021/04/21/989477444/how-to-speak-bad-english)
I think it is a worthwhile question to ask native English speakers what they can do to better understand, and not only ask non-native English speakers how they can be better understood.

Lynn Thompson, Program Manager, Hospitality Career Pathways
International Institute of MN