CCRS Foundations and ABE Foundations on Canvas: New and Improved!
October 23, 2023
CCRS Foundations and ABE Foundations on Canvas: New and Improved!
Kristine Kelly, Literacy Coordinator
Lindsey Pust, Numeracy & Special Projects Coordinator
We are so excited that our revamped online CCRS and ABE Foundations courses are up and running on Canvas! Both courses have:
revised content,
more opportunities for interaction, and
the most updated information to support your work in the MN Adult Education system.
CCRS Foundations Course
Some highlights of the CCRS Foundations update:
New sections on productive struggle, pre-teaching & scaffolding complex text, creating and using text sets and building instruction around an essential question.
Invitations to pause in each module with questions to reflect on your instruction and context.
 For math:
An updated template for Making Sense of a Standard, including a video presentation of an example.
A knowledge check of content in CCRS Levels A-E that incorporates the shift of Coherence.
Reflection prompts that require analyzing similarities and differences between the 8 math practices.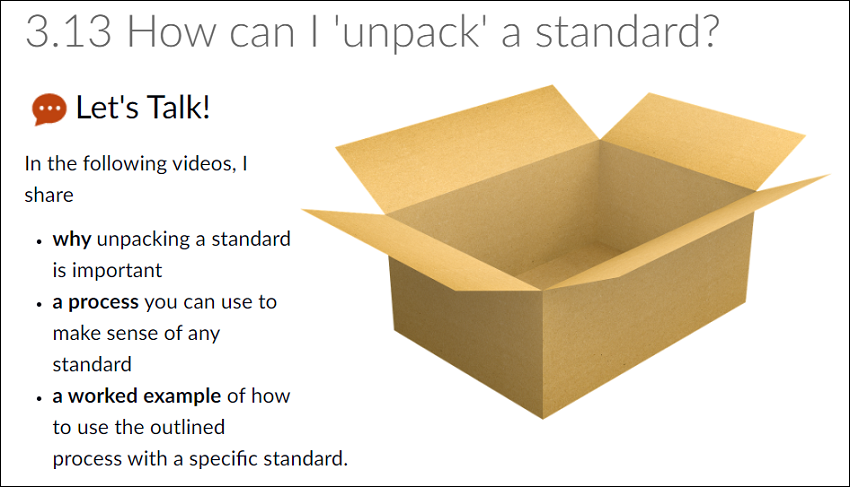 For both ELA and math content:
Video explanations of the CCRS Blue Book (ELA & math standards) and Math Content Progressions Document.
Opportunities to complete some activities at your choice of CCRS Levels.
Additional, updated resources/activity ideas to use in instruction and many more examples of incorporating the shifts, practices and standards.
A Padlet full of CCRS resources at your fingertips!
As always, participants will receive individualized feedback from the course facilitators and CEUs for completion. If you've already completed CCRS Foundations for ELA and/or math in person or online, we encourage you to check out the new content.
ABE Foundations Course
 There is now a training requirement for ABE Foundations:
New to ABE (hired July 1 or after)?!  The new State Training Policy states that you are required to complete ABE Foundations (in-person or via this online course) within the first 12 months of hire. Since Summer Institute, we've seen many new staff sign up for the Canvas Foundations course!
Been in ABE for awhile?!  No problem! It's still worth signing up for the course to have the most updated information available for your reference.
Some highlights of the ABE Foundations update:
More user-friendly and engaging layout and presentation of content.
The most recent policies and figures (funding, contact hour rates, statistics)
Additional content on distance learning and adult career pathways.
Updated professional development opportunities that reflect the latest adult education initiatives in MN.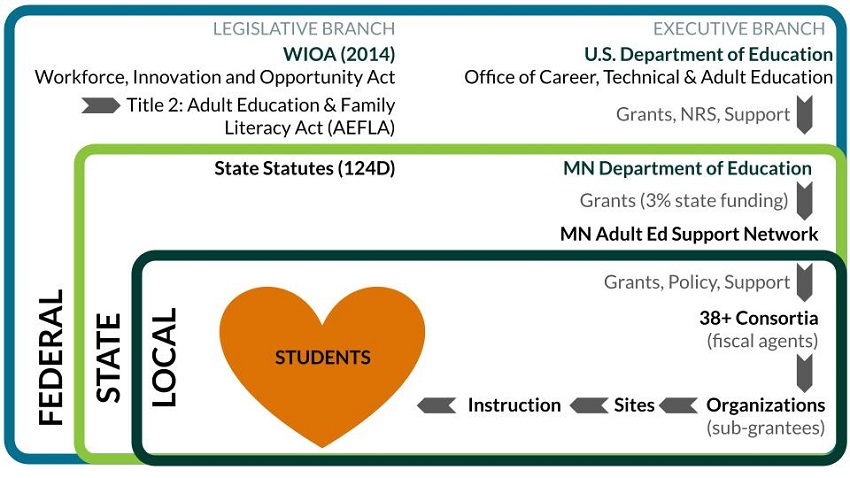 Don't wait! Sign up for one or both courses today!
Follow the steps below to enroll in one or both new online courses in the Canvas platform.
NOTE: As of October 1, any in-progress CCRS Foundations or ABE Foundations coursework on the Schoology platform is no longer accessible.
Kristine Kelly, Literacy Coordinator
ATLAS
Lindsey Pust, Numeracy & Special Projects Coordinator
ATLAS