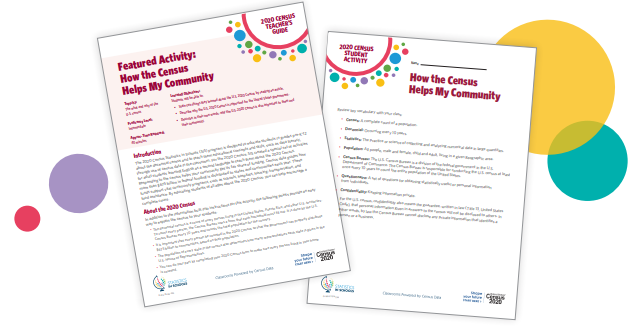 September 23, 2019
Stand Up and Be Counted
Stephanie Sommers, ACES Coordinator
This coming spring, households across the United States will be asked to participate in the census. Although the count won't take place for about six months, the census has already been in the news because of legal battles over a citizenship question that the Trump administration wanted to include on the form. The question was removed after the argument was made that including such a question would discourage some households from responding, and the U.S. Constitution requires an accurate count of America's population every ten years.
Why is the Census so important?
We know that the census is critically important for a number of reasons.
First, it determines how many representatives each state gets in Congress, and the results are used to redraw district boundaries.
Second, communities rely on census data to make decisions about how to spend money and distribute resources.
Finally, the federal government distributes more than $675 billion annually to states and communities based on Census Bureau statistics.
In a nutshell, communities that are falsely underrepresented on the census because of low response rates run the risk of not having as loud of a voice in Congress and not receiving all of the funds that they are entitled to.
With so much riding on an accurate count, it is vitally important that we, as ABE teachers, help our learners to understand what the census is and why they should respond. Quite simply, we need to help them navigate this system. Luckily, the National Coalition for Literacy (NCL) agrees, and they have compiled a collection of census resources (https://national-coalition-literacy.org/research/the-2020-census/census-2020-resource-links/) that we can all use to help our learners stand up and be counted. A link to the collection can now be found in the Navigating Systems section of the ACES resource library.
Using the Census 2020 resources for ABE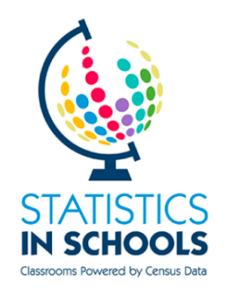 The NCL Census 2020 Resource Links are divided into several sections. The first section contains basic census information from a variety of sources. The U.S. Census Bureau, for example, has fact sheets and timelines, and some of them are available in English and Spanish. There is also a section devoted to resources that explain how people are counted and why questions are included on the form about race and origin. Another section addresses census jobs.
The section that might be most helpful, however, is the one that includes resources for teaching and learning. The Census Bureau has a 2020 Census Statistics in Schools (SIS) educational toolkit that contains a large number of activities that teachers can use to build knowledge around the census. The kit includes K-12 resources related to math, English, history, geography, and sociology, and it also includes a special ELL/Adult ESL section that was designed to help adults understand how a complete count in the 2020 Census can benefit all communities.
Access all pre-K, K-12, and ELL/Adult ESL activities >>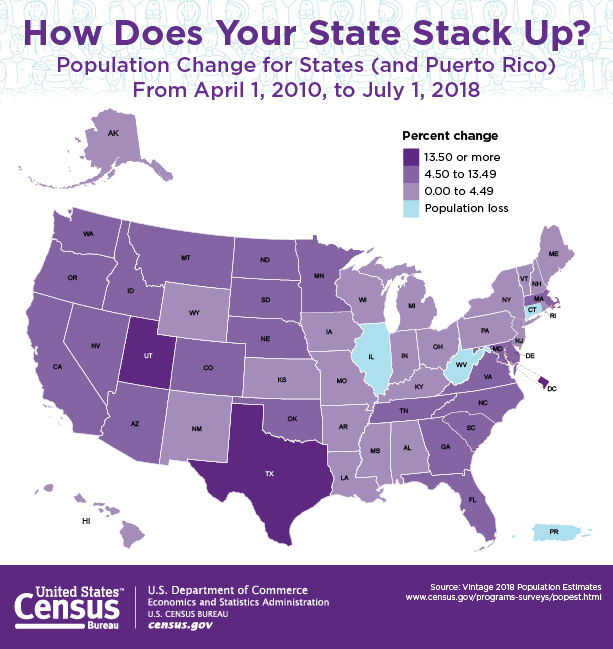 Lessons for Intermediate to Advanced ELLs
There are four lessons, which look to be most appropriate for Intermediate to Advanced ELLs, that were specifically created to help Adult ESL learners understand the census. Each lesson is available as a download that includes visually engaging worksheets.
One lesson is called Celebrating Diversity in Our Community, and it helps learners to understand how the United States population has changed over time. Learners use maps and graphs to examine how the foreign-born population of the United States has changed over the past 150 years. The lesson provides an opportunity for learners to practice their visual literacy skills in a manner that is both timely and relevant.
Another lesson called The Census and Apportionment does a nice job of explaining how the census data is used to divide up the 435 seats in the House of Representatives. Again, this lesson involves a good amount of visual literacy by way of infographics, and the home extension activity encourages students to take what they have learned and share it with someone at home.
Lower-level ELLs
As previously mentioned, these lessons would not be appropriate for pre-literate or even beginning level English Language Learners. They contain a lot of text and some difficult vocabulary. However, in looking quickly at the lessons that were developed for a pre-K audience, I think there are some things that could be adapted for use with adults. One lesson simply involves counting the number of people in your household to get the idea across that the census is an official way for the government to count who lives in the United States.
Conclusion
We know that the census is important. We also know that, unfortunately, there are those who might seek to limit full participation in order to further their own agendas. What we can and should do for our learners is help them to understand the facts so that they can make their own informed decisions. We can help them to know that it will benefit them and their communities if they make the choice to stand up and be counted.
Stephanie Sommers, ACES Coordinator
ATLAS