Stay Warm, and Keep Learning! Winter Webinars from Literacy Minnesota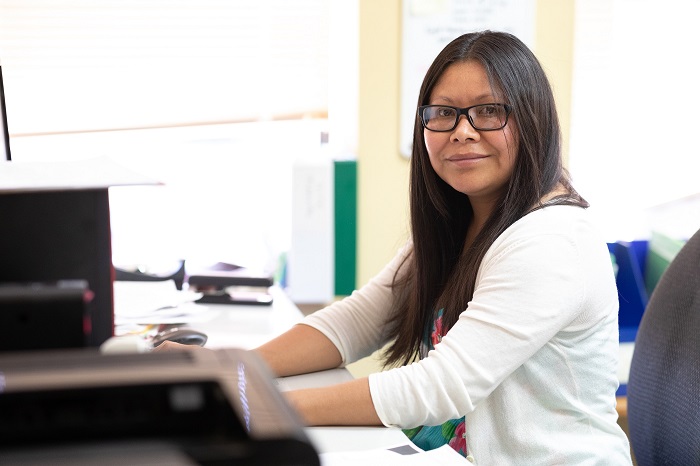 February 8, 2021
Stay Warm, and Keep Learning! Winter Webinars from Literacy Minnesota
Andrea Echelberger, ESL Training Coordinator
Winter is here in Minnesota, but you don't have to brave the snow and cold to participate in training webinars from Literacy Minnesota! Join volunteers and teachers from all around Minnesota for free professional development webinars on a wide variety of topics including low literacy, reading fluency, pronunciation, and remote instruction.
These webinars provide high-quality professional development for teachers, connect participants to a wide network of ABE practitioners, and showcase best teaching practices in interactive and engaging ways. Find a full list of webinars and descriptions on Literacy Minnesota's Volunteer Training Calendar, or download this list with registration links.
Would you like to schedule a webinar for the volunteers and teachers at your site? Contact Andrea Echelberger at aechelberger@literacymn.org to arrange for an on-demand training. Our 101 series of webinars is recorded; contact Kelly Rynda at krynda@literacymn.org to for recording registration links.
Featured Webinars
Tricks of the Trade: Facilitating Positive Learner Experiences during Remote Instruction 101
In this webinar, Literacy Minnesota teachers will share some of their favorite virtual routines that promote successful learning. Discover tried and true practices for creating interactive and engaging small group and large group virtual activities, and learn tricks and explore free tools to make virtual lessons go smoothly. Participants will leave with ideas and classroom management practices that can be put into practice immediately.
Friday February 19, 10:00-11:30 am | REGISTER NOW
Tuesday March 23, 6:30-8:00 pm | REGISTER NOW
Talk Amongst Yourselves: Building Up to Student-Facilitated Conversations
Learn about 3 essential skills students need in order to join a conversation and keep it going. This webinar will demonstrate how to introduce those strategies and get students talking in small groups online. Come ready to participate in your own small groups and try out the techniques yourself!
Wednesday February 17, 10:00-11:30 am | REGISTER NOW
Thursday April 1, 6:30-8:00 pm | REGISTER NOW
Tuesday April 20, 1:00-2:30 pm | REGISTER NOW
Teaching Reading Vocabulary Remotely or In Person
Vocabulary is everyone's favorite reading component! And helping students master reading vocabulary is a key to helping them master comprehension.
But how many words should you teach? And which words are the most important? What strategies are best for helping students learn new words? How do you get students to make new words part of their receptive and productive vocabularies? This webinar will focus on the theory and best practice behind choosing, teaching and reviewing reading vocabulary. You'll get a chance to learn about (and practice) a variety of activities that can be done remotely or in person. Links to great online resources will also be provided.
This workshop will be most useful for instructors working with low-intermediate to advanced readers.
Tuesday March 2, 10:00-11:30 am | REGISTER NOW
Andrea Echelberger, ESL Training Coordinator
Literacy Minnesota