The 3rd "C" in CCRS – Focusing on Community Right Now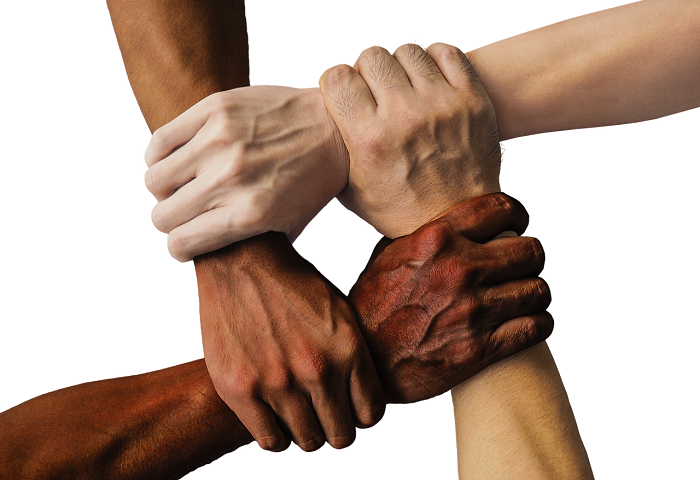 March 31, 2020
The 3rd "C" in CCRS – Focusing on Community Right Now
Lindsey Cermak, Numeracy Coordinator
Kristine Kelly, Literacy & ELA Coordinator
We know that "CCRS" stands for College and Career Readiness Standards, but there is a 3rd "C" connected to these standards that is just as important to address in our classrooms: Community. And at this moment in time, "community" is arguably the most important of the three Cs.
The critical thinking that is developed when implementing college and career standards-based instruction directly impacts learners' ability to interpret and analyze real-life, authentic news in a way that will affect the community around them – for better or worse. In a time like this, it becomes even more apparent the imperative need for learners to be empowered to interpret news articles, graphs and data, and directives from political leaders so that they can make informed decisions that will positively, and not negatively, affect their families and communities.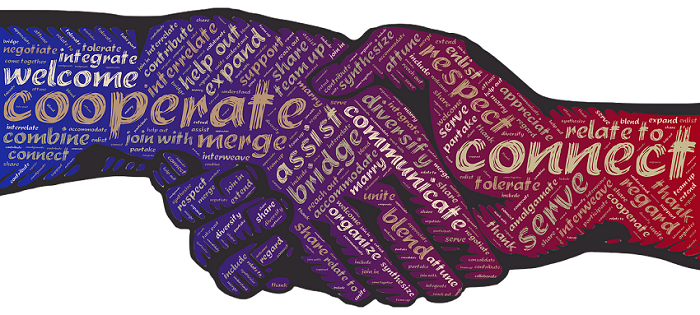 When designing activities and lessons in the coming weeks, consider directly addressing this 3rd "C" – community – with your learners. Below are some math and ELA examples of activities you could use with your students to make connections between their schoolwork (college and career) and the community.
Math exercises:
ELA exercises:
There are options!
You could use these activities as is, or you could modify to best fit the needs of your learners:
Convert activities into Schoology assignments, whether it is a multiple-choice quiz, short answer problems, or writing prompts.
Use these activities and prompts to facilitate a discussion on Zoom or other synchronous platform.
Add activities and link texts to your Google classroom site.
Create a Google Form with questions for students to access and submit to you.
Text students a picture of one of the graphs and ask students to respond with what they think the graph is trying to communicate.
Use some of these Suggested Question Stems & Frames to prepare students for future NRS assessments.
Share on Schoology
Share on the COVID-19 & Distance Education Schoology group what you are doing in your classrooms in the "Resources" section under Instructional Resources Related to COVID-19 or FREE Instructional Resources for Various Subjects. We can all use our ideas to inspire the work of others! The materials from this article will be available in Instructional Resources Related to COVID-19 in the Schoology group.
ATLAS website
In addition to posting COVID-related resources in the Schoology group, ATLAS is compiling instructional resources on our website! The exercises above are all posted in this new COVID-19 resource library. Check it out: https://atlasabe.org/resources/covid-19/
Virtual coffee breaks
And please join ATLAS for informal virtual coffee breaks! Let's connect during these distanced times and check in about how things are going with instruction.
How to Join the Schoology Group
If you already have a Schoology account:
Log into your account
Click on the "Groups" tab at the top of the page
Click "My Groups" on the upper right side
Click on "Join Group"
Enter the access code 4PQM-9XNK-FRF7X
 If you do not have a Schoology account:
Scroll to SIGN UP at the top right and sign up as an

Instructor

Once you've registered, click on the "Groups" tab
Click "My Groups"
Click on "Join Group"
Enter the access code 4PQM-9XNK-FRF7X
Important Follow-up Below:
Once you have joined
Click on Notifications in the upper right corner
Set your email notifications by checking the appropriate boxes to make sure you find out when updates to the group are posted and when people comment on your posts
Browse the Discussions tab for facilitated discussions, as well as Updates and Resources
Post new comments, questions, or information to the above
Lindsey Cermak, Numeracy Coordinator
ATLAS
Kristine Kelly, Literacy & ELA Coordinator
ATLAS