To "Packet" or Not to "Packet"? That Isn't the Question: Part 2
April 27, 2020
To "Packet" or Not to "Packet"? That Isn't the Question: Part 2
Kristine Kelly, ATLAS Literacy & ELA Coordinator
Lindsey Cermak, ATLAS Numeracy Coordinator
In Part 1 of our article To "Packet" or Not to "Packet"? That Isn't the Question, we took a look at the many reasons teachers give learning packets to students and shared some tips for creating effective learning packets.
For many of us, we've been working hard to keep students connected to our programs and to offer some learning activities if students are able to continue their schoolwork. Now, as we look into finishing the school year remotely, we are moving out of an "emergency" response mindset into sustaining instruction into June (and possibly beyond). Learning packets will continue to be a real solution for many teachers and students. In Part 2 of this article, we want to focus on the key question introduced at the end of Part 1 about learning packets: Is what I am giving students contributing to learning or merely keeping them busy?
A "power" packet should include as many of the learning activities that we do face-to-face as possible. These learning packets are more than copies of worksheets or handouts stapled together: they are units of learning. They are created around the tasks/content we want students to engage with and include important components of instruction. Learning packets cannot replace face-to-face learning, but they can benefit students in many ways.
Here are more tips from the teachers we surveyed around the state. Think about each of these questions and how you are providing the content or how you could provide the content. Think of this as a menu of options to choose from to enhance your packets. The point is not to include ALL of the suggestions below, but to consider each question in the context of your instruction and choose what works for you and for your students:
1) Am I including metacognitive prompts? Am I including sentence stems and frames to support students' metacognition?
Including metacognitive prompts provides students space to reflect on how they are feeling, what they are learning, and how things are going. The ability for students to reflect on their learning creates a sense of ownership of learning as well as a sense of agency to advocate for what they need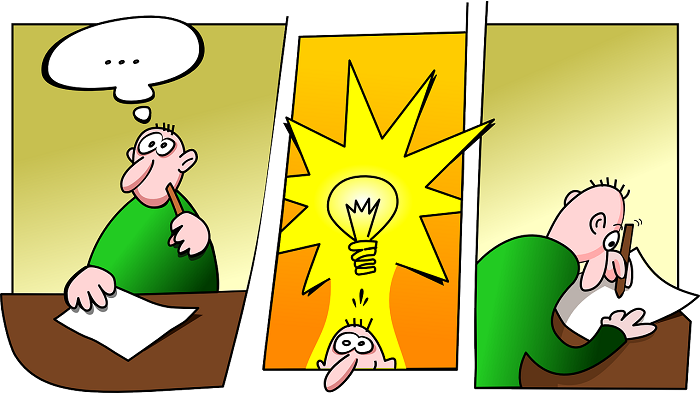 Some questions you could ask:
What is your study environment like? What distractions happened while you were working on this lesson? Could you do anything to reduce these distractions?
What strategies did you use to finish this activity? What did you do when the activity became difficult?
What other materials would have been helpful as you did this lesson?
What did you learn today? What did you learn doing this task?
With the learning I did today I will be able to …
The most challenging thing I did today was …
At the end of today, I am still uncertain about … I get the part about… but need to clarify the part about …
2) Am I organizing learning packets in a way that develops a routine with students or follows a routine already established before school closures?
Routines create a sense of stability for students by providing predictability that is always necessary in learning, but that is also especially needed right now.
Create packets that have sections or components:
For example, you could include statement(s) of learning targets followed by warm-up, then content, then finally a reflection.
Or include new vocabulary, a short text, comprehension questions and a writing prompt.
Or incorporate review, new material, practice problem solving, short assessment, and answer key.
Regardless of the routine(s) you choose, consider including checklists for each section or component to help guide student learning.
3) Am I using any content in packets about the COVID-19 pandemic?
It is important to equip students with skills needed to interpret information from the news media, as well as to give them a space to acknowledge and ease the emotional stress created by this pandemic.
There are several topics you could address:
Real graphs and statistics
Past pandemics, instances of discrimination against a particular group in American history, civics in the time of COVID-19
Evaluating what we are hearing and seeing in the news/on social media
Study strategies, dealing with distractions, time management, goal setting
Documenting history in the making (see these great journal prompts)
Empathy, managing anxiety and stress, self-care
ACES/TIF skills – see this newsletter article
ELA and math examples – see this newsletter article
4) Am I connecting the work to a video/distance learning opportunity for blended packet learning (if possible)?
We have an amazing opportunity to help students further develop digital literacy skills.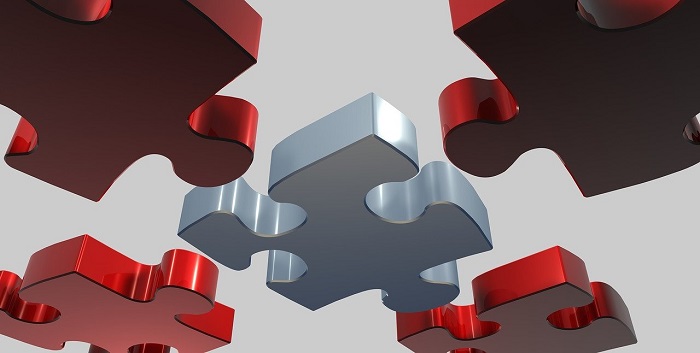 There are so many options!
Google sites or Classroom, Schoology courses, Google Forms
Packet tasks directing students to practice in Readworks, Newsela, Quill, ReadTheory, MobyMax, CommonLit, Spelling City, Edmentum, Northstar, etc., as part of the packet activities
Links to short videos with packet activities (or make your own on Screencastify, Screencast-O-matic, Loom); intro to lesson, pre-reading activities, supplemental videos, dictation
Face-to-face mini-lessons or review of packet activities on Zoom, Google Hangouts, Facetime, WhatsApp
Virtual packet warm-up with conversation prompts to encourage discussion for multiple student levels
Texting pictures for writing prompts, vocabulary practice, See-Think-Wonder or Notice-Wonder activities
5) Am I personalizing the learning packets I use?
Let students know that you are thinking of them individually during this time. They may be much more willing to engage with the material if it is obvious you are meeting them where they are at, and not handing them blanket busy work.
Some suggestions:
Cover letters, handwritten notes
A clear plan for a student to complete the packet; an individualized learning plan that combines packets, online work, and check-ins; suggestions for what students could do with 20 minutes, 40 minutes, or an hour of study time.
Individualize packets to students' goals, ability, interests
Offer individual feedback by email, text, picture, phone, virtual meeting
Check in with individual students weekly by text, email, phone, video
Final thoughts
In a call recently, Lindsey shared this inspiring thought with me: "This situation presents a unique opportunity to empower learners to not only self-manage but to give students an opportunity to effectively drive their own learning." To help students do this—regardless of the components of the packet you develop—Lindsey created these metacognitive graphic organizers (in Word format here) to help students gather their thoughts as preparation for checking in with their teachers about the work they are doing remotely.  Feel free to make a copy and adapt it for your students. Offering individual feedback/checking in with students is perhaps the most important thing we can do for our students.
In the past weeks, MN ABE programs have been creatively addressing COVID-19 school closures and sharing innovative ideas and strategies for reaching students. Learning packets, Google sites, synchronous platforms, DL platforms, phones, email, snail mail… however we decide to deliver instruction to our students during this time (and in whatever combination), MN ABE programs will continue to keep the needs of our students central to our decision-making.
Kristine Kelly, ATLAS Literacy & ELA Coordinator
ATLAS
Lindsey Cermak, ATLAS Numeracy Coordinator
ATLAS