Developing Future Pathway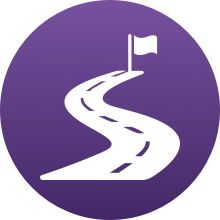 Developing a future pathway builds the aptitude to more fully understand one's own skills, interests and talents and how these are transferable to a successful career or success in one's family or larger community.
Activities include using a variety of data and research methods to identify and choose a potential pathway, goal setting, and learning about the culture of being a professional in the United States. Teaching the skills in this category will help learners to be more self-actualized and purposeful in the choices that they make about their future.